Perhaps you've heard that STDs are a serious and growing problem. Maybe you know that young people between the ages of 15-24 account for half of the 20 million new STD infections that occur in the U.S. each. And you might have heard that one in four sexually active adolescent females has an STD.
But you probably still feel like it can't happen to you. Most of us do.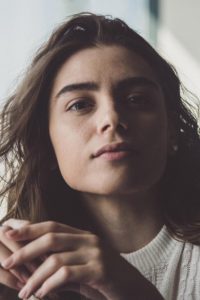 Nearly 9 in 10 young women don't think they're vulnerable to getting chlamydia or gonorrhea. But statistics say they are.
We don't like to talk about STDs. And we usually feel like we don't have to. Most people who have chlamydia don't know it since chlamydia often has no symptoms. It's the most commonly reported sexually transmitted disease in the United States. In Wisconsin alone, there were nearly 27,000 cases of chlamydia in 2016, a 10% increase over 2015. And while there were only about 6,500 cases of gonorrhea, that was a 24% increase over the previous year.
But it's easy to ignore the numbers. Who wants to ask about getting tested when they feel fine?
But did you know?
Cases of gonorrhea, chlamydia and syphilis are at an all-time high. Left untreated, STDs can cause:
Increased risk of giving or getting HIV
Long-term pelvic and/or abdominal pain
Inability to get pregnant or pregnancy complications
Testing is the only way to know if you have an STD.
During STD Awareness Month, we are spreading the word about preventing STDs. The good news is, STDs are preventable.
What can you do? Some tips from the CDC:
First, get tested. First Care Clinic provides free STI/STD testing for women in Madison, Wisconsin. Call or text 608-259-1605 or click to request an appointment. If you're looking for STD testing for men, one option is Dane County public health.
The surest way to avoid STDs is to not have sex. To reduce your risk, agree to have sex with only one, committed, long-term partner who agrees to only have sex with you. Make sure you both get tested to know for sure that neither of you has an STD. Talk with your partner about STDs before having sex. This might not be a comfortable conversation but having this conversation is important.
Get vaccinated for HPV. HPV is the most common STD. The HPV vaccine is safe, effective and can help you avoid HPV-related health problems like genital warts and some cancers.
If you test positive, getting an STD is not the end! Many STDS are curable and all are treatable.
Have further questions? Check out "Questions about STDs?" or read the CDC's lowdown on STD prevention.