What is emergency contraception? How does it work? When can I take it? How effective is it?
What's the difference between the morning after pill and the abortion pill?

What if I'm pregnant?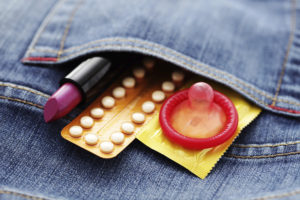 If you've had unprotected sex questions like these may be swirling through your mind. Or you might be wondering these things if the condom broke or you forgot to take your regular birth control. These questions can be hard to sort through.
The morning after pill and the abortion pill are not the same thing, but are often confused. If you're wondering what they are or what the differences are between the morning after pill and the abortion pill, keep reading.
What is the morning after pill?
The morning after pill is often referred to by the brand name that started it, Plan B®.
It's a drug intended to be taken as soon as possible within the first 72 hours after unprotected sex to prevent pregnancy.
It contains a high dose of a progesterone, which is found in many kinds of birth control pills.
How does the morning after pill work?
What are side effects? Short-term side-effects of taking the morning after pill may include:
Nausea & vomiting
Changes in your period
Cramping and abdominal pain – this could also be a sign of an ectopic pregnancy. If you have severe abdominal pain three to five weeks after using the morning after pill you should get immediate medical help. You could have an ectopic (tubal) pregnancy.
Tiredness
Headache
Dizziness
What else should I know about the morning after pill?
The abortion pill is not the same as the morning after pill.
The "abortion pill" is not actually one pill, but two separate medications.
The abortion pill involves taking two different drugs to cause a medical abortion. These are Mifeprex® and misoprostol.
The first drug is known as Mifeprex®, mifepristone or RU-486. In March 2016, the FDA made approved changes to the Mifeprex®/mifepristone regime. Mifeprex® is now approved, in a regimen with misoprostol, to end a pregnancy through 70 days since the first day of a woman's last menstrual period.
Misoprostol is taken 24 to 48 hours after taking Mifeprex®.
About 7 to 14 days after taking Mifeprex®, a woman should follow up with her healthcare provider. This visit is to make sure the abortion is complete and to check for complications.
How does the abortion pill work?
What are side effects and potential complications of the abortion pill? Women who have taken Mifeprex® should seek immediate medical care for:
Sustained fever
Severe abdominal pain
Prolonged heavy bleeding
Abdominal pain or discomfort or generally feeling sick for more than 24 hours after taking misoprostol. Generally feeling sick could include weakness, nausea, vomiting and/or diarrhea.
These symptoms could be a sign of serious complications.
What else should I know about the abortion pill?
Ignoring the FDA guidelines below makes a medical abortion less safe. You should not take mifepristone if it has been more than 70 days since your last menstrual period began.
Do not order the abortion pill online.

Online purchasers of the abortion pill may bypass important safeguards designed to protect women's health.
Drugs purchased online are not subject to FDA manufacturing controls or inspection. There is no way to be exactly sure what they contain.
If dangerous side effects occur, you will need a healthcare professional to take care of you.
What if I change my mind?
Under a doctor's care, women have successfully continued their pregnancies after taking the first does of the abortion pill, mifepristone. Find out more: abortionpillreversal.com
Women should not attempt to counteract the abortion pill without the help of a medical professional.
If you have had unprotected sex and are concerned about pregnancy in Madison, Wisconsin, text or call us at 608-259-1605. We can help to answer your questions so that you can make an informed decision.