Are you pregnant? Not sure you have a safe place to live during your pregnancy or after your baby is born?
Perhaps the father of your baby does not want you to stay, now that you've decided to keep your baby. You might be staying with a friend or a family member. They may not have space for you and a child — or they may question your decision to parent. Maybe you're not sure your relationships are safe for you or your baby.
It could be financial concerns are troubling. "I want this baby, but how can I afford a child? I'm not sure about paying my rent and making ends meet every month," you may think. Maybe you've just lost your job. Or maybe something else has changed that could make this transition to welcoming your baby harder.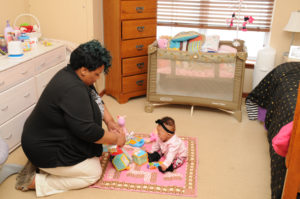 Did you know that there is a safe place in Madison for pregnant women and new moms? A place to live during pregnancy and for a few months after their babies are born. The Elizabeth House is a safe place for a new start. It is a nurturing home where pregnant women can make changes in their lives – to give their children something better.
Do you ever feel like you need a "time out" on life? The Elizabeth House could be it.
While at The Elizabeth House, the necessities of life are provided free of charge. You don't need to worry about paying rent or where your next meal is coming from. Some of the worries and concerns of life are put on hold. Then you are free to focus on setting and reaching your goals and becoming the best mom you can be.
You will work with our staff to develop your plan. If you have not completed your high school education, your first goal will be to work toward your GED or HSED. Then you can turn your attention to more school, writing a resume or getting a job. You can take steps toward the career you want.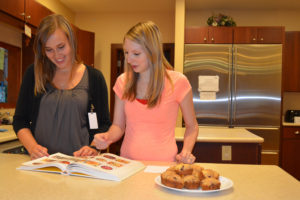 You will also learn about nutrition, meal planning, finances, pregnancy and parenting. As needed, you will learn how to set boundaries in relationships. You can learn what a healthy relationship looks like and begin to form healthy, supportive relationships. You can seek emotional and spiritual healing.
At The Elizabeth House, you will live in community with other pregnant or new moms and their children. You'll be supported by 24/7 House Staff. Each weekday evening, you'll enjoy a family dinner together. You will also take turns with meal preparation and other household chores.
The father of your baby may be able to be visit you, depending on your interest, and take advantage of many of the opportunities you will have. He is welcome to join you for childbirth education and pregnancy and parenting classes. And he can be a part of our clinic's Being Dad program to learn what it means to be an involved dad.
Most women live at The Elizabeth House for six months to a year. During this time, each woman secures a job, finds her own apartment and obtains safe and affordable childcare for her baby and any other children.
Many women save money while living at The Elizabeth House. Having this time without other expenses means they can be ready with a security deposit and first month's rent. They may even have couple months' expenses in savings when they move out on their own.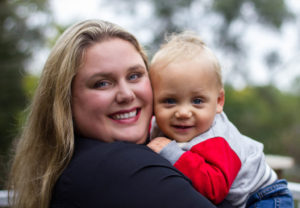 Women graduate from The Elizabeth House with a steady job and appropriate childcare. They are ready to be on their own and give their children a great start on life.
Wondering if The Elizabeth House might be a good fit for you? Find out more at elizabethhousedane.org. If you're interested in this nurturing home where you can make a new start, fill out an online request form and someone will be in touch with you about next steps.