Being pregnant is about more than having a baby. During the first nine months, a mother's body adapts and changes so that she can nurture and care for her baby. And then the baby is born, and it's over…right?
Of course not. A new life has been born into the world. Even though her body might return to normal, the mother's life will adapt and change so she can continue to nurture and care for her new son or daughter.
Most of us don't like change, but this is a different type of change. Your world is expanding to include someone who will always love you. Someone who will look to you and up at you. It's not always easy and fun, but it is an incredible investment that will change your life in a good way.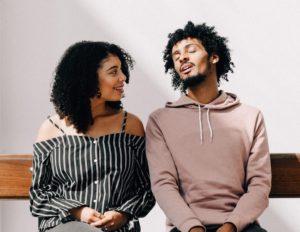 There are many challenges to parenting, but many women share a fear: I can't do this on my own. This fear stems from an internal instinct–you were never meant to do it alone. It also comes from common sense. Women know that they have a built-in partner, namely the father. Every pregnancy involves two people: a woman and a man; a mom and a dad.
Studies (and real life) teach us that a baby has the best chance at reaching his or her fullest potential when both parents are supportive and engaged in their lives.
For example, research tells us that a child who grows up without a father present in their lives is:
• Four times likelier to live below the poverty line
• Seven times more likely to become pregnant as a teenager
• Twice as likely to drop out of high school
While both mother and father share the common bond of a child, the relationships that produce an unintended pregnancy are oftentimes incredibly complex. Figuring out how to come together and create a healthy home environment for your child isn't easy. That's where we want to help you—both moms and dads.
You might already know the many ways we serve mothers, so let me talk about how we also serve fathers. Our Fatherhood Program aims to enable men to be the best dads they can be and to create a healthy environment for mother and child to flourish. We do this through training, encouragement and ongoing support.
Here are three ways we want to help dads in the Madison, Wisconsin area:
Meeting one-on-one. When the pregnancy test is positive, we want to be there to help men understand what's going on. Most of the time, a man's first reaction is some combination of fear and excitement. A man is often uncertain about the future and his ability to provide for a family. We'll help your man think through his next steps. We can answer questions, address struggles, and meet needs he might have.
Fatherhood preparation. We want to help men prepare for fatherhood through classes or one-on-one training. We cover topics including:

The importance of fathers in a child's life
What fatherhood looks like
How to be involved in your child's life
Managing your emotions

Healthy relationships. Many relationships are complex. Your relationship will be on the spectrum of non-existent, unhealthy or healthy. No matter how you would define your relationship you both share a new goal. That goal is supporting your baby so that he or she can reach his or her fullest potential. How do you do that? We want to help you figure out relational skills so that your child has both a mom and a dad who are actively engaged in his or her life.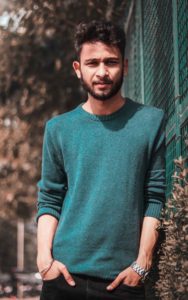 Here are four ways to connect the father to our services:
Include him in the discussion. Don't assume that you know what he's thinking. Men are really skilled at hiding their true feelings. Even if he says one thing, it's a good bet that he's not telling you everything. So ask follow-up questions. Here's an example: You: "What do you think about having a baby?" Him: "I don't know. It's up to you. Whatever you decide is alright with me." Then follow up with, "Do you think that you could be a father? Why?" No matter how far you get, taking this small step sends him the message that you want him to be involved.
Ask him to come to your appointments. Men are extremely visual; they make a lot of decisions with their eyes. Oftentimes he will feel disconnected because the baby is hidden from his view. The baby is in your womb and you're the one experiencing physical changes, not him. Ultrasounds can change his experience because he's able to see the baby. He's able to connect an image with your child. Coming to an ultrasound appointment is an easy first step to becoming more connected with the life of his child.
Ask him to look over the men's section of our clinic website. Men also like to know what they're getting into before committing. Our website will provide him with important information about what he can expect from us.
Contact me. I'm here to help and can provide you with more resources and details about our Fatherhood Program.

Longing to hear your boyfriend's true feelings about your pregnancy decision? We can help.