Spring Break is just around the corner. Spring Break can be a time to relax, stop thinking about school for a few days and have fun. For some, it means going to a Florida beach and partying. Drinking and enjoying time with your friends or significant other might make for a few days of fun. But sometimes this fun has unintended consequences.
What if you come back from Spring Break with more than you bargained for? Maybe an STD or an unintended pregnancy.
With 20 million new sexually transmitted infections in the U.S. each year, this fateful scenario has become a reality for many students just like you.
But this doesn't have to happen to you this Spring Break. Here are three things you can do to have a fun spring break that you won't regret a few weeks later:
Stay sober. Even if you enjoy a drink or two, knowing when to stop drinking helps you make sure that you are making the decisions you really want to make. When you've had more to drink, your inhibitions are down and it can be easy for you to do things you would not normally do. It also makes it easier for someone else to take advantage of you.
Pre-decide your boundaries. Decide now, before you leave for Spring Break, what boundaries you want to maintain. It's much easier to stick to a decision you made earlier – when your emotions and hormones were not involved – than to make your best decision in the heat of the moment. Check out 7 Reasons to Not Have Sex on Valentine's Day. The same things are good to consider before Spring Break too.
Stay safe. Stay with people you know and trust. Stay in groups of three to four or more people. Don't let someone pressure you or talk you into going off with him alone.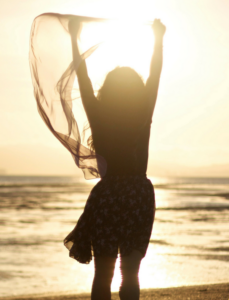 Then relax, enjoy some warm weather and sun. Have fun with your friends and make it a Spring Break of no regrets.
To talk with someone confidentially, call or text First Care Clinic at 608‑259‑1605 or visit us online at firstcareclinic.org. If you're concerned about your sexual health or just want to talk, contact us. Get in touch with First Care Clinic today to make your appointment for pregnancy testing or STI/STD testing and treatment for women. It's free of charge.